LEAF Open Farm Sunday Ticketing Service
We are delighted to partner with TryBooking to offer a ticketing service for LEAF Open Farm Sunday events. You can use the service to limit visitor numbers, manage the flow of visitors during your event and improve communications with visitors.
LEAF

Open Farm Sun­day Tick­et­ing Service

We have part­nered with Try­Book­ing to offer an online tick­et­ing ser­vice. It's free to use if your event is free to visitors.

There are lots of ben­e­fits to tick­et­ing your event:
Lim­it vis­i­tor numbers
Man­age the flow of vis­i­tors dur­ing your event
Obtain num­bers of cer­tain groups attend­ing e.g. children
Use the sys­tem to email vis­i­tors about your event pri­or to attending
Invite vis­i­tors to book on to timed activ­i­ties e.g. farm walks, trac­tor trail­er rides
Build your cus­tomer con­tact data­base by ask­ing vis­i­tors if they would like to receive e‑newsletters, etc.
It is a very sophis­ti­cat­ed sys­tem — but we would rec­om­mend keep­ing it simple!
You will need to set up a Try­Book­ing account and input your event details to cre­ate a unique LEAF Open Farm Sun­day event with its own unique URL link. Pro­mote this link when you pro­mote your event e.g. on your farm's own web­site, your social media pages, in emails or you can pro­mote the link on posters, fly­ers and leaflets – and don't for­get to add the link with­in your LEAF Open Farm Sun­day event descrip­tion in your event reg­is­tra­tion at www​.farm​sun​day​.org.
Through your own Try­Book­ing account you can man­age your LEAF Open Farm Sun­day event and see who has booked, for what and when.
Charg­ing for your event
If you are charg­ing an admis­sion fee, or for cer­tain activ­i­ties, you can col­lect pay­ments through Try­Book­ing. Try­Book­ing has two fees for paid tick­ets — a 15p book­ing fee paid by each vis­i­tor at check out and a 5% ser­vice fee to cov­er the card trans­ac­tion which is tak­en off each tick­et sold — you can man­age bank trans­fers via your Try­Book­ing account too. All details are avali­able here: https://​www​.try​book​ing​.co​.uk/​p​r​icing.
Step by Step Instructions
Down­load this

PDF

​

'

step by step' guide to the Try­Book­ing website.
Please use this ​

'

hero image' to incor­po­rate into your Try­Book­ing event page.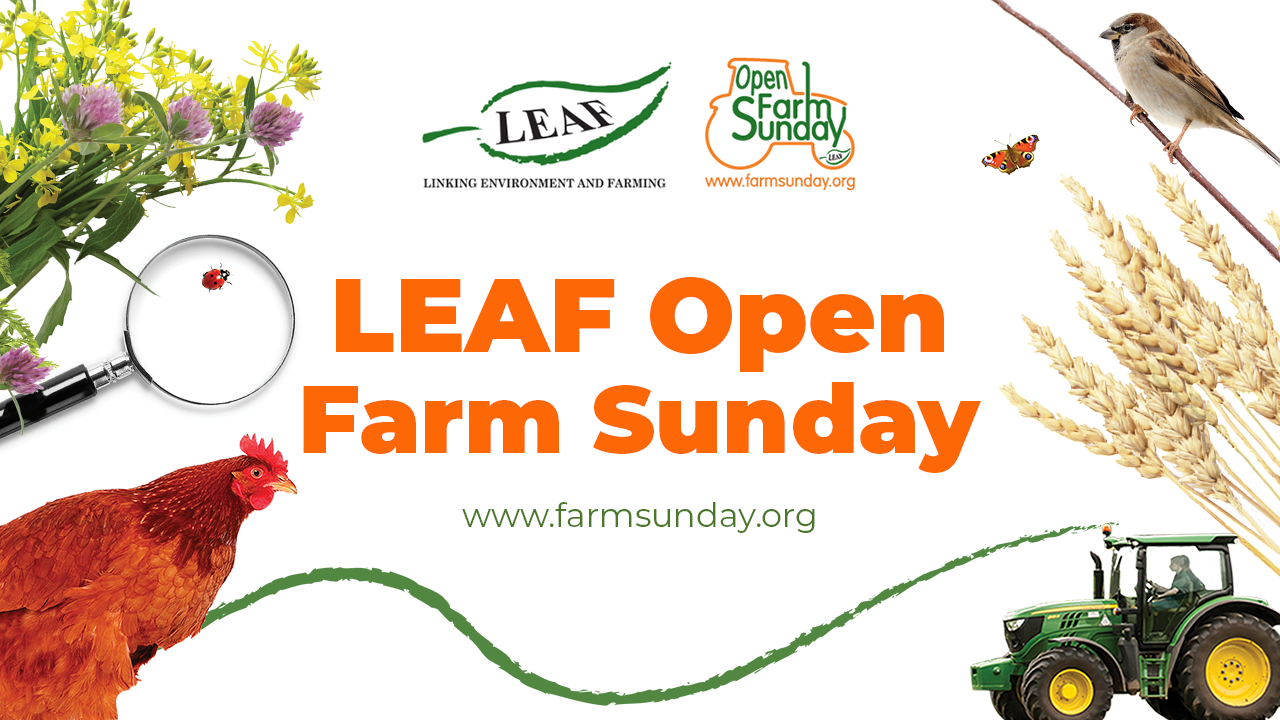 Con­tact
It doesn't take long to set up, and both Try­Book­ing and the LEAF team are here to help at any point.
Con­tact Try­Book­ing on

0333

344

3477

if you have any ques­tions or need help set­ting up the tick­et­ing for your event
For any oth­er ques­tions about your

LEAF

Open Farm Sun­day event, please call the

LEAF

office on

024

7641

3911

.
Sign up to our mailing list(s)
You are now subscribed!
You are signed up to the mailing list(s) you selected.
If you no longer wish to receive emails from us, every email we send contains a link at the bottom allowing you to unsubscribe with one click. Privacy Policy.