Meatball aloo ghobi
Recipe kindly supplied bu AHDB Beef & Lamb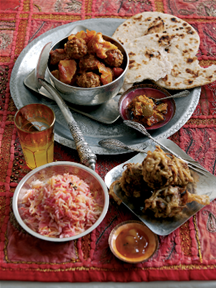 Ingredients
1 onion
½ small cauliflower
2 potatoes
2 large handfuls spinach
1x 15ml spoon (1tbsp) oil
2x 15ml spoon (2tbsp) medium curry powder
2x 15ml spoon (2tbsp) tomato purée
2 cans (400g approx) chopped tomatoes
450g (1lb) lean minced lamb

Equipment
Vegetable knife, chopping board, vegetable peeler,
large saucepan with lid, measuring spoon, mixing spoon,
can opener and plate.
Method
1. Prepare the ingredients:
• peel and chop the onion
• cut the cauliflower into small florets
• peel and cut the potatoes into small cubes
• roughly chop the spinach
2. Heat the oil in a large saucepan.
3. Add the onion and cook for 1-2 minutes, until slightly softened.
3. Add the curry powder, tomato purée, cauliflower and potato and coat all the ingredients in the mixture.
4. Add the chopped tomatoes and stir well.
5. Divide the mince into 14 portions and firmly shape these into balls using slightly damp hands.
6. Gently stir the meatballs through the vegetables.
7. Bring the mixture to the boil, place the lid on the saucepan and reduce the heat and simmer for 20 minutes.
9. Carefully stir the meatballs and vegetables, coating all the ingredients with the juice.
10. Add the spinach and cook for a further 5 minutes.
Cook's Tip
• Try stirring through a mango chutney and serving with pumpkin pilau rice. Did you know? The words 'aloo' means potato and 'ghobi' means cauliflower. Nutrition information per 100g/serving: Energy 206/867kJ, protein 2.6/10.8g, carbohydrate 5.2/21.8g, carbohydrate of which sugars 3.0/12.4g, fat 2.2/9.2g, saturated fat 0.7/3.0g, dietary fibre 1.5/6.3g, salt 0.6/2.5g, iron 0.4/1.7mg A more comprehensive nutritional analysis is available at meatandeducation.com
Recipe kindly supplied by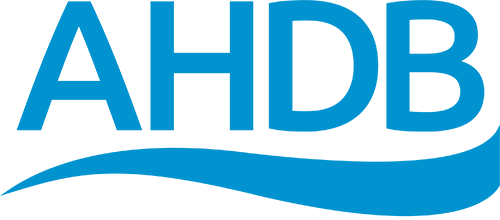 Sign up to our mailing list(s)
You are now subscribed!
You are signed up to the mailing list(s) you selected.
If you no longer wish to receive emails from us, every email we send contains a link at the bottom allowing you to unsubscribe with one click. Privacy Policy.