Lamb Wraps
Recipe kindly supplied by AHDB Beef and Lamb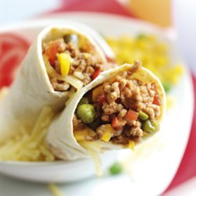 Ingredients
½ red pepper
½ yellow pepper
225g (8oz) lean minced lamb
2x 5ml spoon (2tsp) BBQ seasoning
3x 15ml spoon (3tbsp) tomato ketchup
2 flour tortilla wraps

Knife, chopping board, weighing scales, non-stick frying pan, mixing spoon, measuring spoons, 2x serving plates.
Method
1. Deseed and chop the peppers.
2. Heat a non-stick frying pan and dry-fry the lean lamb mince and red and yellow peppers for 7-10 minutes until the mince is cooked and the meat juices run clear.
3. Add the BBQ seasoning and tomato ketchup. Cook for 2-3 minutes.
4. Place half of the mince mixture onto each flour tortilla wrap and roll up.
Cook's Tip
• Try adding grated cheese, slices of tomato, sweetcorn or baked beans to the mince mixture before rolling up. • If time is short, the peppers could be substituted for peas, sweetcorn or frozen mixed vegetables. Did you know? Green peppers are harvested before they ripen, yellow peppers are harvested as they ripen and red peppers are the most mature of the peppers. The sweetness of the vegetable increases as it ripens.
Recipe kindly supplied by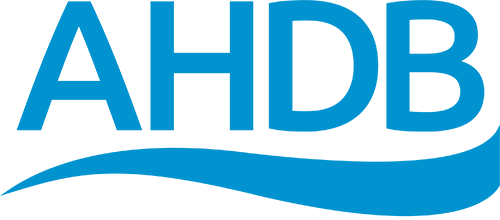 Sign up to our mailing list(s)
You are now subscribed!
You are signed up to the mailing list(s) you selected.
If you no longer wish to receive emails from us, every email we send contains a link at the bottom allowing you to unsubscribe with one click. Privacy Policy.