Chicken and summer vegetable tray bake
Serves 4
Ready in 55 minutes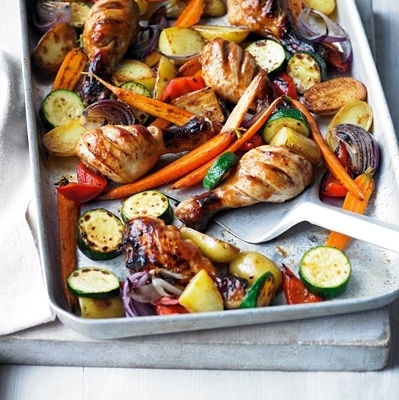 Ingredients
2tbsp balsamic vinegar
3tbsp sunflower oil
1 level tbsp apricot jam
1kg pack chicken drumsticks
600g baby new potatoes, halved or quartered, depending on their size
2 courgettes, thickly sliced
2 red peppers, deseeded and cut into chunks
1 red onion, cut into 8 wedges
150g pack baby carrots, green tops trimmed and halved lengthways
Method
1. Preheat the oven to 200⁰C/180⁰C Fan/Gas 6. Mix the balsamic vinegar with 1tbsp oil and the apricot jam in a large freezer bag. Make cuts in the fleshy parts of the drumsticks, then put in the bag with the marinade. Turn to coat. Leave for 10 minutes.
2. Put the potatoes in a pan of cold water, cover and bring to the boil. Simmer for 8 minutes, then drain.
3. Transfer the chicken drumsticks to a roasting tin (or two small tins).
4. Put the drained potatoes, courgettes, peppers, onion and baby carrots in a bowl and toss them in the rest of the oil until completely coated. Add to the chicken drumsticks and bake for 35-40 minutes until the chicken is cooked through.
Recipe kindly supplied by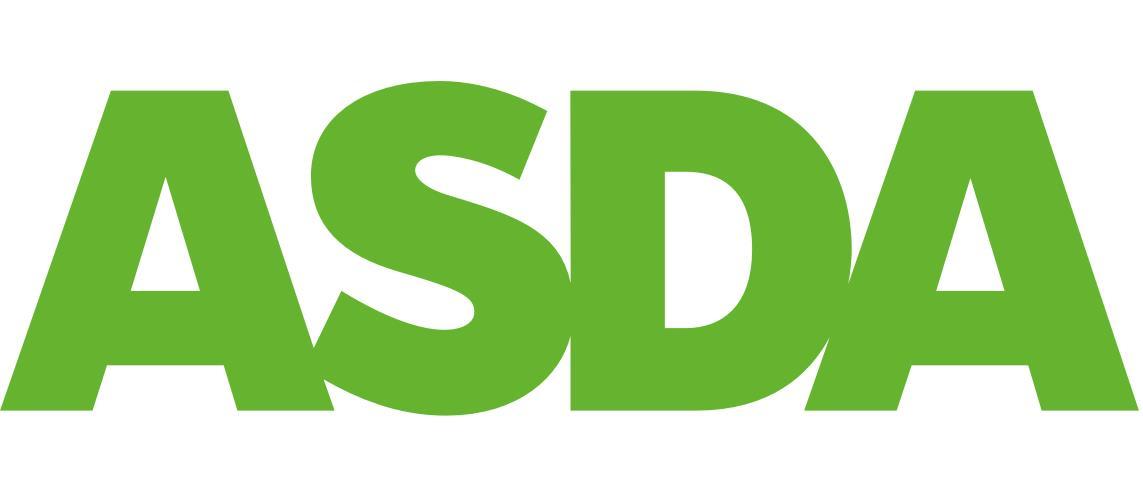 Sign up to our mailing list(s)
You are now subscribed!
You are signed up to the mailing list(s) you selected.
If you no longer wish to receive emails from us, every email we send contains a link at the bottom allowing you to unsubscribe with one click. Privacy Policy.