Baked pork ratatouille
Recipe kindly supplied by AHDB Pork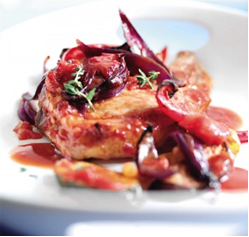 Ingredients
1 red pepper
1 yellow pepper
1 red onion
1 courgette
1 small aubergine
1x 400g can chopped tomatoes
1x 15ml spoon (1tbsp) tomato ketchup
1x 15ml (1tbsp) fresh thyme leaves
4 lean pork chop

Equipment:

Chopping board, knife, roasting tin, oven gloves, can opener, measuring spoon and mixing spoon.
Method
1. Preheat the oven to 200 C or Gas mark 6.
2. Prepare the ingredients:
• deseed and chop the peppers
• peel and slice the onion into wedges
• cut the courgette into thick slices
• chop the aubergine into large chunks
• roughly chop the thyme
3. Spread the vegetables out into a roasting tin.
4. Bake the vegetables for 10 minutes.
5. Stir through the tin chopped tomatoes, tomato ketchup and thyme.
6. Place the pork chops on top of the vegetables and return to the oven for 25-30 minutes.
Cook's Tip
• Serve with crusty bread and steamed green beans. Nutrition information per 100g/serving: Energy 358/967kJ, protein 11.4/30.7g, carbohydrate 3.4/9.3g, carbohydrate of which sugars 3.0/8.1g, fat 3.0/8.1g, saturated fat 1.1/2.9g, dietary fibre 0.7/1.9g, salt 0.2/0.4g, iron 0.6/1.6mg A more comprehensive nutritional analysis is available at meatandeducation.com
Recipe kindly supplied by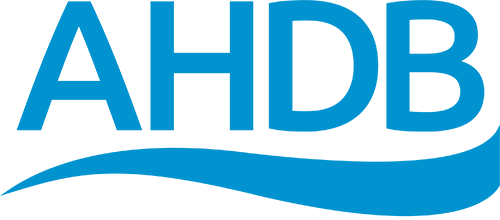 Sign up to our mailing list(s)
You are now subscribed!
You are signed up to the mailing list(s) you selected.
If you no longer wish to receive emails from us, every email we send contains a link at the bottom allowing you to unsubscribe with one click. Privacy Policy.