Bacon squeak frittata
Recipe kindly supplied by AHDB Pork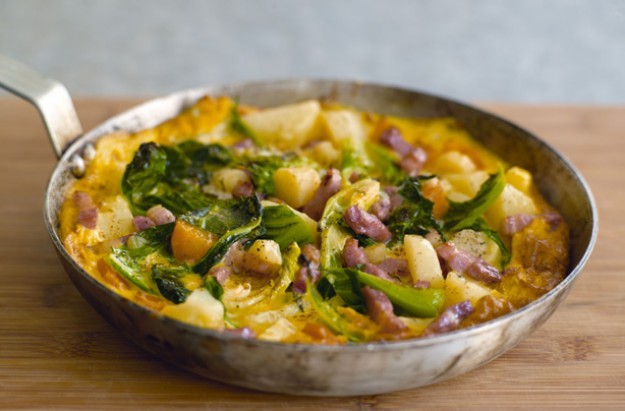 Ingredients
1x 15ml spoon (1tbsp) oil
1 onion
1 parsnip
1 carrot
1 large potato
100g (4oz) cabbage
200g (7oz) thick bacon rashers
6 eggs

Equipment:

Vegetable peeler, vegetable knife, 2x chopping boards, knife, saucepan, measuring spoon, frying pan, wooden mixing spoon, colander, fork and small bowl.
Method
1. Prepare the vegetables:
• peel and finely chop the onion
• peel and finely chop the parsnip
• peel and finely chop the carrot
• peel and chop the potato into small chunks
• shred the cabbage
2. Place the carrots, parsnips and potatoes in a large saucepan of boiling water and cook until soft (approximately 10 minutes).
3. Using a clean knife and chopping board, finely chop the bacon.
4. Heat the oil in a large, non-stick frying pan and cook the bacon and onion for 2-3 minutes, until lightly browned.
5. Drain the boiled vegetables.
6. Add the boiled vegetables and cabbage to the frying pan and cook until the cabbage is soft.
7. Beat the eggs with a fork in small bowl.
8. Pour the egg mixture into the frying pan and cook for approximately 3-4 minutes until just set.
9. Place the frying pan under a pre-heated grill until the mixture is golden brown, crispy and completely set.
Cook's Tip
• Cut the frittata into thick wedges and serve with vegetables or a salad. • Serve cold for picnics or packed lunches. • Use left over vegetables in the frittata, rather than letting food go to waste. • Replace bacon with lardoons. Did you know? A frittata is an egg based dish, prepared in a similar way to an omelette, except that the eggs are beaten more to give a more 'fluffy' and deeper texture. They are usually served in sliced wedges, a bit like a pizza.
Recipe kindly supplied by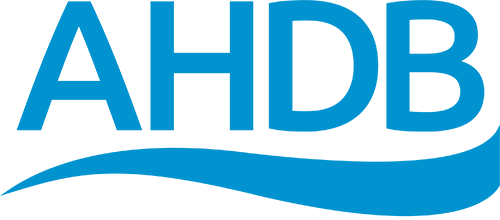 Sign up to our mailing list(s)
You are now subscribed!
You are signed up to the mailing list(s) you selected.
If you no longer wish to receive emails from us, every email we send contains a link at the bottom allowing you to unsubscribe with one click. Privacy Policy.