Molyneux Kale Company (Cut Lane), L39 8RD
Date: 9th June 2019
Time of event: 11am - 4pm

BOOKING ESSENTIAL - gtpdopenfarmsunday.eventbrite.co.uk
Address: Cut Lane, , Halsall, Lancashire, L39 8RD, United Kingdom
Event cost: Free
Highlights: Vegetables; Environmental stewardship
Event contact
For more information please contact:
Tel - 01695 577206
Web - Link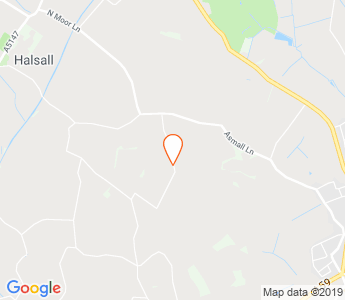 Event Description
As part of the LEAF Open Farm Sunday Events please come and join us to celebrate how nature, people and agriculture can each benefit from one another in our small but special part of the world!

Join Farmer Chris Molyneux on a circular walk and talk around arable fields and learn the benefits of green cover and clover in farming as well as learning how to grow delicious varieties of kale other vegetable crops whilst still taking care of the environment.

You can then join PhD student Helen Greaves to learn about the pond restorations, Helen and Chris have undertaken as part of the UCL/British Ecological Society's 'Great Twin Pond Dig' , the monitoring that is being carried out by volunteers and about the plants and animals coming back to live around the ponds.

The intinery for the farm walks on the day is as follows:

11:30-12:30 - Walk one with Chris and Helen
12:30-13:30am - Walk two with Chris and Helen
13:45pm-2:15 pm - Family nature games with Helen - we need as many as people as possible for this!
2:30pm-3:30pm - Walk three with Chris and Helen
Feel free to just turn up on the day as we will try and accomodate you all. However, if you wish to guarantee your place on the walks, talks and games please book on the correct timing slot.



Guided farm walks of croppng, cover crops, and pond project.
What goes on in the soil at the 'Soil Pit'
About This Farm
Kale and alternative vegetable growers
Sign up to our mailing list(s)
You are now subscribed!
You are signed up to the mailing list(s) you selected.
If you no longer wish to receive emails from us, every email we send contains a link at the bottom allowing you to unsubscribe with one click. Privacy Policy.