Sundey Hill Farm, SN15 5AS
Date: 27th June 2021
Time of event: 10am - 3pm

BOOKING ESSENTIAL - Please email [email protected]
Address: Brinkworth, Wiltshire, SN15 5AS, United Kingdom
Event cost: Free
Highlights: Beef; Poultry; Other livestock; Fruit; Environmental stewardship
Other livestock: Horses
Event contact
For more information please contact:
Tel - 01666 510 327
Email - [email protected]
Web - Link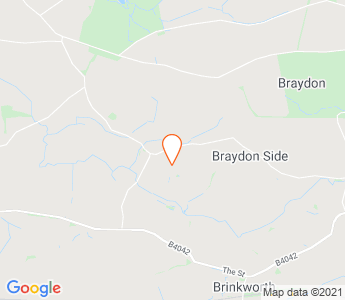 Event Description
Come and visit us at Sundey Hill Farm for LEAF Open Farm Sunday, our gates will be open from 10-3pm. Entry is free but please bring some money for the delicious BBQ on offer from Fernhill Farm. There will also be tea, coffee and homemade cake sold in aid of the Brinkworth Church new access ramp.

Things to do and see:
• Bring your wellies for a Farm walk
• Who lives here? Take part in our hedgerow habitat survey
• How healthy is my Wildflower Meadow?
• Tree ID & Braydon Forest
• Colin's Cretan windmill display
• Farm animals - horses, chickens and Dexter cows.

All enquires to Sophie or Izzy on 01666 510327
or by email [email protected]
Visit our website www.horsellsfarment.co.uk
Find us on Facebook and Twitter @SundeyHillFarm
About This Farm
Sundey Hill Farm is a small pasture farm nestled amongst the many beef and dairy farms in Brinkworth. The farm is carefully managed, with permanent grassland, grazed by our own horses and also cut for hay. We have an abundance of wildlife, with featured habitats such as ponds and a wild flower meadow.
Sign up to our mailing list(s)
You are now subscribed!
You are signed up to the mailing list(s) you selected.
If you no longer wish to receive emails from us, every email we send contains a link at the bottom allowing you to unsubscribe with one click. Privacy Policy.