Open Farm School Days Case Studies
Find out how some farmers have benefited and participated in Open Farm School Days below.
Rowdefield Farm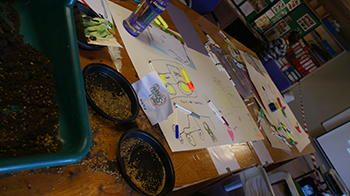 "I started off hosting school visits about nine years ago. At the time I was also lecturing on agriculture at a nearby college, so teaching and farming went hand in hand for me," says John Butler of Rowdefield Farm.
Frogmary Green Farm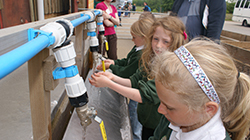 "We're passionate about informing and educating people about food and farming," says Nick, who grows 150ha of potatoes, with 120,000 Freedom Food broiler chickens near South Petherton in Somerset. Nick and Claire Bragg are experienced at hosting school visits and Open Farm Sunday events, and now combine the two with a multiple school day on the Friday before their Open Farm Sunday event.
Sandfield Farm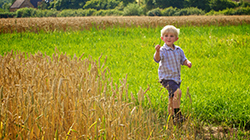 "When it comes to explaining why I do this, over and above anything else, it is because I am passionate about giving children the chance to get out into the fresh air and to enjoy the freedom that simply running about in an open field can bring," says Emma.
Sign up to our mailing list(s)
You are now subscribed!
You are signed up to the mailing list(s) you selected.
If you no longer wish to receive emails from us, every email we send contains a link at the bottom allowing you to unsubscribe with one click.