LEAF Open Farm School Days
LEAF

Open Farm School Days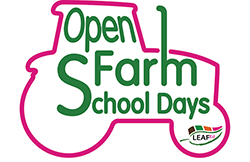 From September 2019 LEAF Open Farm School Days are changing to build on current success and also take further steps towards achieving our overall aim of increasing the number of children and young people who have access to high quality farm visits.
LEAF Open Farm School Days will now be available to support and enhance curriculum learning throughout the academic year, not just in the month of June. In addition to this, our LEAF Education team of Regional Education Consultants will coordinate and deliver the content of each visit primarily on farms with CEVAS trained personnel.
These changes have come about after careful consideration of recent changes in education, both in curriculum delivery and the rigorous safeguarding/risk assessment procedures in place throughout the UK.
If you have previously participated in Open Farm School Days, you can still register your farm at www.countrysideclassroom.org.uk. Countryside Classroom is the go-to website for schools and its aim is to connect schools with food, farming and the natural environment. It is a partnership of 34 organisations managed by LEAF. If you require guidance on adding your farm as a place to visit please contact [email protected]
From September the Open Farm School Days section of the Open Farm Sunday website will be no longer operational but we feel the opportunity to transfer information to the Farms to Visit and People to Ask sections on Countryside Classroom will be beneficial. The Countryside Classroom website has an ever-increasing audience of over 200,000 visitors and we think this is a much better fit.
Thank you for all your support of this initiative in the past and we wish you every success for your future education work. Should you wish to find out more about LEAF Education, our work and the benefits of membership please visit here.
Sign up to our mailing list(s)
You are now subscribed!
You are signed up to the mailing list(s) you selected.
If you no longer wish to receive emails from us, every email we send contains a link at the bottom allowing you to unsubscribe with one click. Privacy Policy.