What's new
There are a range of resources available to help you with your LEAF Open Farm Sunday event:
To promote your event: A4 posters, A5 flyers, A6 postcards and gate banners
To help share your story on the day: directional arrows, A2 Science on the Farm posters, visitor feedback forms and more
These resources can either be ordered individually, or by ordering one of our pre-prepared packs depending on the size of event you are planning to host: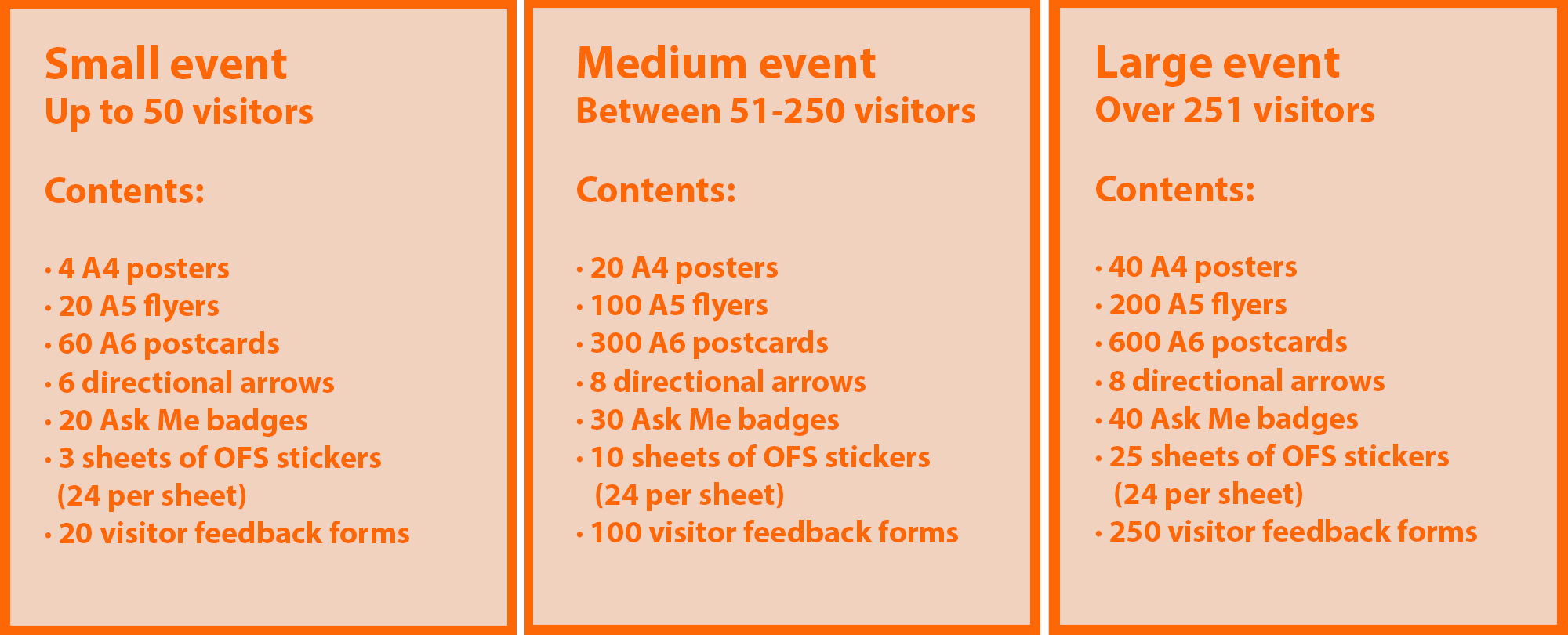 If you would like to order more resources, then please select the extra items individually. You will soon be able to order resources from some of our sponsors.

You can also buy additional polo shirts, t-shirts, baseball caps, directional arrows, gate banners with this year's vinyl date digits for you to use on previous year's gate banners.
Sign up to our mailing list(s)
You are now subscribed!
You are signed up to the mailing list(s) you selected.
If you no longer wish to receive emails from us, every email we send contains a link at the bottom allowing you to unsubscribe with one click. Privacy Policy.