Record Visitor Numbers for 13th LEAF Open Farm Sunday 2018
Final visitor numbers for LEAF Open Farm Sunday 2018 released today (9th July), show that this annual event is now more popular with the public than ever before. LEAF (Linking Environment And Farming) has announced that a total of 293,650 people visited a farm on Sunday 10th June 2018. This is 2,254 more visitors than the previous record, which was achieved in 2015.
The total number of visitors to a farm for LEAF Open Farm Sunday over the last 13 years has now reached over 2.2 million, demonstrating the enormous impact the day has on connecting the public with farming and where their food comes from.

For LEAF Open Farm Sunday 2018, a total of 362 farms opened across the country to welcome visitors. Of those farms which opened, 26% were taking part for the first time.
Events spanned all shapes, sizes and enterprise; from organised walks for a few local people, to larger events with visitors in the hundreds and thousands – but the popularity of the day was reflected in the average number of visitors to each event which was 811, the highest on record.
LEAF Open Farm Sunday Manager Annabel Shackleton said: "We are thrilled that more people than ever before chose to visit a LEAF Open Farm Sunday event this year. These figures show the public's growing interest in, and support for, British farming and all that it delivers. It was also great to see so many farms opening for the first time and we hope that even more will do so next year on the 9th June. LEAF Open Farm Sunday is a unique opportunity for farmers to showcase all they do and it is vital that as many farmers get involved as possible. Our thanks to everyone – farmers, volunteers and sponsors - for making 2018 such a huge success and we look forward to your continued support in 2019."
Click here to read the full press release.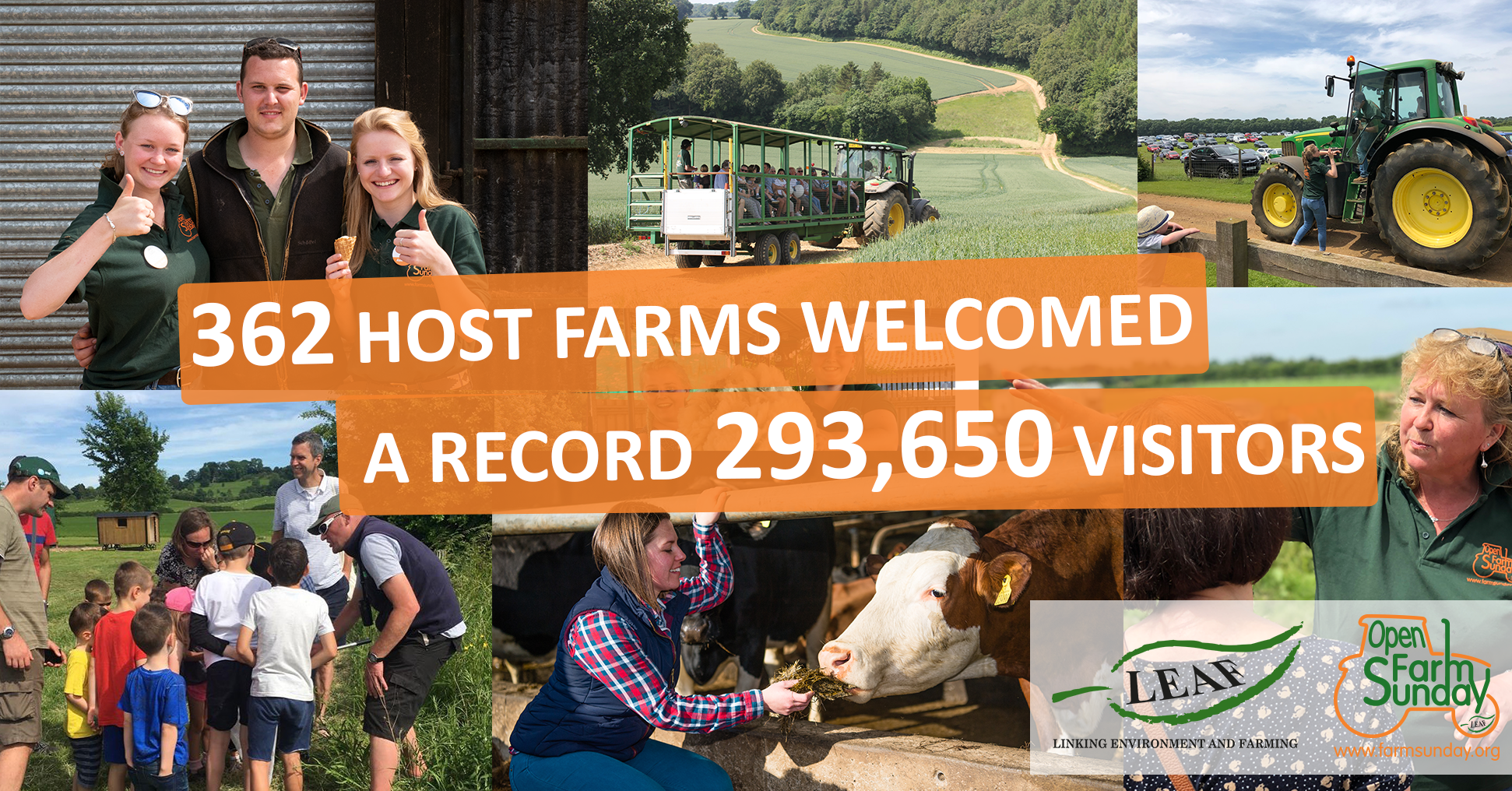 Sign up to our mailing list(s)
You are now subscribed!
You are signed up to the mailing list(s) you selected.
If you no longer wish to receive emails from us, every email we send contains a link at the bottom allowing you to unsubscribe with one click. Privacy Policy.